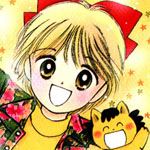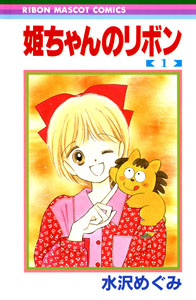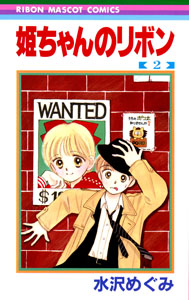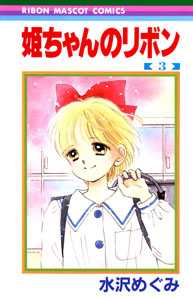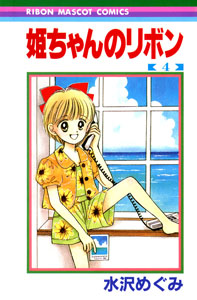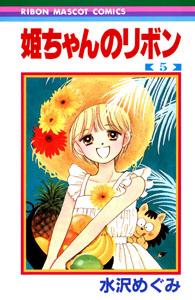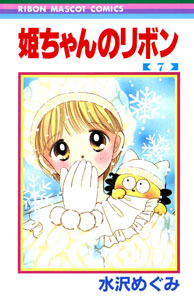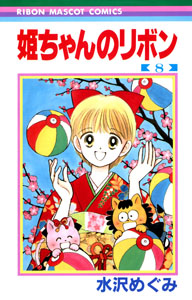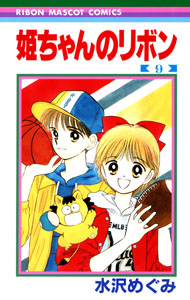 Back to Active projects
Hime-chan no Ribon
(Hime-chan's Ribbon)
「姫ちゃんのリボン」
by Mizusawa Megumi [水沢めぐみ]


Publisher: Shueisha
Genre: Shoujo
Length: 10 volumes
Status: Active
Himeko (Hime-chan) is a cheerful tomboy. One day, she meets a girl who looks exactly like her. The only thing is that the girl is a princess from the Magic Kingdom! In exchange for being able to observe Hime-chan for a year, the princess Erika gave Hime-chan a magical ribbon that will allow her to transform into anyone for one hour. What hijinks will Hime-chan get into with her newfound power?

We are picking up from where Mahou no Ribon left off.
Releases:
You must log in to download releases.
Volume 01 Chapter 001

Volume 01 Chapter 002

Volume 01 Chapter 003

Volume 01 Chapter 004

Volume 01 Chapter 005

Volume 02 Chapter 006

Volume 02 Chapter 007

Volume 02 Chapter 008

Volume 02 Chapter 009

Volume 03 Chapter 010

Volume 03 Chapter 011

Volume 03 Chapter 012

Volume 03 Chapter 013

[2007-02-04]

Volume 04 Chapter 014

[2007-02-04]

Volume 04 Chapter 015

[2007-02-04]

Volume 04 Chapter 016

[2007-02-04]

Volume 04 Chapter 017

[2007-02-04]

Volume 05 Chapter 018

[2007-04-21]

Volume 05 Chapter 019

[2007-05-24]

Volume 05 Chapter 020

[2007-05-24]

Volume 05 Chapter 021

[2008-01-01]

Volume 06 Chapter 022

[2008-05-28]

Volume 06 Chapter 023

[2008-06-25]

Volume 06 Chapter 024

[2008-07-16]

Volume 06 Chapter 025

[2008-10-21]

Volume 06 Chapter 026

[2010-02-04]

Volume 07 Chapter 027

[2010-02-16]

Volume 07 Chapter 028

[2010-05-25]

Volume 07 Chapter 029

[2011-05-26]

Volume 07 Chapter 030

[2011-06-01]

Volume 08 Chapter 031

[2011-06-20]

Volume 08 Chapter 032

[2011-07-04]

Volume 08 Chapter 033

[2011-12-25]

Volume 08 Chapter 033 Version 2

[2012-05-18]

Volume 08 Chapter 034

[2012-05-25]

Volume 08 Chapter 035

[2012-09-03]

Volume 09 Chapter 036

[2013-05-28]

Volume 09 Chapter 037

[2013-05-28]

Volume 09 Chapter 038

[2014-06-25]

Volume 09 Extra (Babysitter Panic)

[2015-05-26]

Volume 10 Chapter 039

[2015-06-26]

Volume 10 Chapter 040

[2015-10-06]

Volume 10 Extra01

[2016-07-19]

Volume 10 Extra02