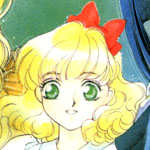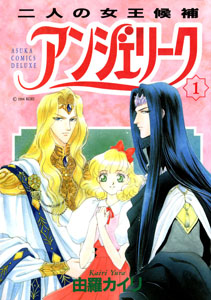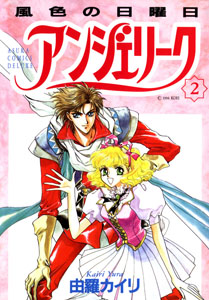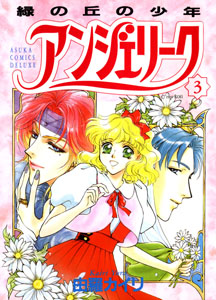 Back to Active projects
Angelique
(Anjeriiku)
「アンジェリーク」
by Yura Kairi [由羅カイリ]


Publisher: Kadokawa Shoten
Genre: fantasy, harem, romance, shoujo
Length: 11 volumes
Status: Active
Based on the popular video game "Angelique" from Playstation, SNES, and Sega.

The powers of the Queen of the Cosmos is weakening, so a new queen has to be chosen. With the help of nine guardians, the two queen candidates Angelique and Rosalia take the queen examination to become the next Queen of the Cosmos.
Releases:
You must log in to download releases.
[2006-09-02]

Volume 01 Chapter 001 Ver2

[2006-09-02]

Volume 01 Chapter 002 Ver2

[2007-02-24]

Volume 01 Chapter 003 Ver2

[2007-05-24]

Volume 01 Chapter 004 Ver2

[2007-05-24]

Volume 01 Chapter 005 Ver2

[2007-06-22]

Volume 02 0 Extra01 (Angel's Holiday)

[2008-07-05]

Volume 02 0 Extra02 (Wind-colored Sunday)

[2008-12-07]

Volume 02 Chapter 006

[2009-05-25]

Volume 03 Chapter 007

[2009-05-25]

Volume 03 Chapter 008

[2009-10-06]

Volume 03 Chapter 009

[2011-12-25]

Volume 03 Extra (Circumstances Of The Angel Girls)

[2012-03-21]

Volume 04 Chapter 010

[2012-05-17]

Volume 04 Chapter 011

[2012-05-20]

Volume 04 Chapter 012

[2012-05-22]

Volume 04 Chapter 013

[2012-05-25]

Volume 04 Chapter 014

[2012-05-25]

Volume 04 Extra01 (The Magic Of Love)

[2012-05-25]

Volume 04 Extra02 (Early Afternoon Scenery)

[2015-12-03]

Volume 05 Chapter 015

[2015-12-08]

Volume 05 Chapter 016

[2015-12-15]

Volume 05 Chapter 017

[2016-05-25]

Volume 05 Chapter 018

[2016-10-16]

Volume 05 Extra01

[2016-11-08]

Volume 05 Extra02

[2017-05-26]

Volume 05 Extra03