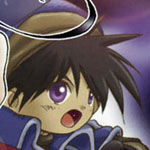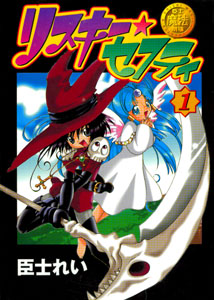 Back to Inactive projects
Omishi Magical Theater: Risky Safety
(Omishi Mahou Gekijo: Risuki Sefuti)
「臣士魔法劇場 リスキー★セフティ」
by Omishi Rei [臣士れい]


Publisher: Dengeki Comics
Genre: Shoujo
Length: 3 volumes
Status: Inactive
A RebelliousArt project.

Risky is an apprentice shinigami who collects souls. Safety is an apprentice angel who saves souls. Due to some accident, Risky and Safety are now magically stuck into one body. This 3 volume manga is a collection of short stories in which only some are about the adventures of Risky and Safety.
Releases:
You must log in to download releases.
| | |
| --- | --- |
| [2006-07-30] | Volume 01 Chapter 001 (Risky ☆ Object) |
| [2007-04-21] | Volume 01 Chapter 002 (A Fuzzy Wish ♥) |
| [2007-06-19] | Volume 01 Chapter 003 (Modern Momotarou Tale) |